The Curious Case of Pedro Huizar
In race conscious colonial New Spain, there were cases of racial mobility. In 1740, Pedro Huizar was in Aguascalientes—he was a child of mixed African and Spanish ancestry. This parentage would normally have crippled his ambitions but Huizar had smarts and skills. He also lived on the frontera, making his home near San Antonio de Béxar. A sculptor, he received a number of commissions that gained him prestige and, before long, a modest estate. The most famous work attributed to him is the Rose Window at Mission San José. He also learned to be a sharp surveyor and this proved to also be a lucrative trade in the province of Tejas.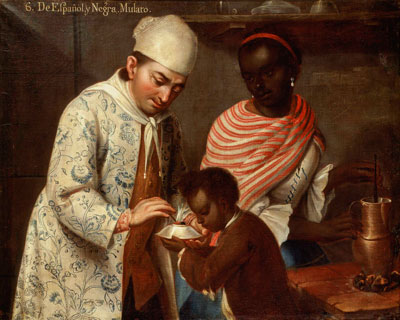 In 1790 Governor Manuel Muñoz hired Huizar to draw up plans for the overhaul of the presidio in Béxar. He handled a similar chore for the presidio at La Bahía. When mission San Antonio de Valero transitioned to secular control in 1793, Huizar measured and marked the plots of land distributed to the remaining Indians, earning a parcel for himself as payment. When the other San Antonio River missions followed suit, Huizar dragged his poles and chains to those sites and helped with the transition. By 1794 he owned several nice pieces of land and had been hired to serve as a judge overseeing business affairs for the former mission Indians.
Under normal caste considerations, a mullato would not have been considered for this office. However, in the periodic censuses for Béxar, Huizar moved from his mixed race ancestry and all of its attending limitations to be listed as "Spaniard" by the time he was fifty. His skin color had not changed, but his prestige and bank account had, earning him an important place in the government, and life, of the Tejas frontera.